My Practice In a Nutshell
I seek to help individuals overcome personal difficulties and life's challenges in order to reach maximum potential and achieve optimal health, well-being, and to live a life which builds peace and happiness.
An Open Message to Prospective Clients from Dr. Kathleen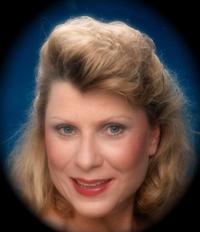 Kathleen Sandal-Miller, Phd--Licensed Psychologist

I would like to introduce myself to you. My commitment to you as a prospective client is to apply my over 20 years of experience, cutting edge training, competence and expertise to enable you to overcome any of life's difficulties which may be stopping you from achieving your goals and realizing your potential. I believe that both the mind and spirit, along with the body, are at the heart of health and happiness. Every person has the potential to learn and grow. It is my goal to meet you at your current place in life and journey with you to toward achieving the aspirations you have for yourself and your family.

I am trained to work with children, adolescents, adults, couples and families. I will proactively utilize techniques to enable you to reach your life's goals. I use a systems approach, which includes: diagnostic testing, cognitive-behavioral therapy, mind-body techniques, EMDR, relaxation therapy, and biofeedback training. I offer a sub-specialty in women's issues and women's health and empowerment. As a licensed psychologist I can provide psychological testing with specialties in IQ testing, and the identification of gifted and talented children and adolescents. It also includes a comprehensive battery of tests to accurately diagnose Attention-Deficit/Hyperactivity Disorder.

I provide another aspect to psychotherapy which I have come to believe is essential for sustained personal growth and healing. I offer myself to you as a compassionate listener to actively support you in the discovery and application of your own intuition and creativity to the issues in your life. Ideally, you will become, in essence, "your own best therapist". When you call to make an appointment, I always talk with you at length, on the phone to describe my practice, so as to help you determine if my services are appropriate before making your first appointment.

Ten Reasons To Select Dr. Kathleen As Your Therapist:
Experience




o In private psychotherapy practice serving Douglas County and the South Denver metro area beginning in 1982.
o A licensed psychologist since 1992. Previously, for six years, a member and vice chair of the Colorado Board of Psychologist Examiners.
o A prior 10-year career teaching family science and special education.
o Past trustee of the Arapahoe/Douglas County Mental Health Center
o Co-founder of the Women's Crisis Center





Education & Training


o A Doctorate in Psychology from the University of Denver; Licensed by the State of Colorado.
o Graduate degree in Special Education & an undergraduate degree in Family Science.
o Internships and Residencies at the Colorado State Mental Hospital and School for the Deaf and Blind.
o Sub-specialty dealing with Gifted and Talented.
o Trained and authorized to administer IQ and other specialized psychological tests.


We Bill Insurance

and Help You Get Reimbursement

There are dozens of health insurance companies selling policies in Colorado. As a service to you we will electronically bill and track your insurance claim free of charge. Each policy varies in terms of its IN/OUT network terms, covered benefits and eligibility/pre-authorization requirements, and assignment requirements.
For Appointments, Scheduling or Billing: Call Dr. Sandal-Miller at 303-841-0529
Parker Office: 19755 East Pikes Peak Ave., Suite 202 (In Victorian Park) Parker, CO 80138
303-841-0529 for Voice Messages
E-Mail:
drkathleen@drsandal-miller.com
Website:
http://www.drsandal-miller.com
Website powered by Network Solutions®